Phone:
Phone:

M:

6144346631

6144346631

mobile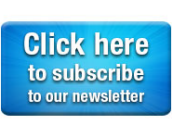 Areas of Expertise
Meet The Michael Jones Team
Michael Jones, Team Lead
Cell: 614-206-5191
E-mail: Michael.Jones@kingthompson.com
Read my reviews on RealSatisfied
With over 24 years of experience, I've continued to provide effective, skillful service to my customers; buyers & sellers alike. During my time within the Coldwell Banker family of companies (REALOGY) I've won countless production awards, amassed numerous certifications, and have been classified as a PREMIER AGENT; a designation held by less than 1% of all COLDWELL BANKER Agents Worldwide. 
I am CIPS (Certified International Property Specialist) CRS (Council of Residential Specialists) GRI (Graduate Realtor Institute) and most recent AHWD (At Home with Diversity) Areas of focus include specialized real estate sales like estate & probate, military family moves, corporate relocation, and luxury or high net worth clientele. I've received extensive education, training and experience in all areas, which allow me to be of highest & best service to you.

For my industry, I serve in leadership at the Columbus Association of Realtors, and the Ohio Association of Realtors.  Nationally, I work on behalf of the National Association of Realtors as a Federal Political Coordinator; a Congressional advisor on all matters of real estate. Also, as presidential appointee, I serve on the Global Business Alliance.
   

Tawana Owens, Realtor
Cell: 614-290-6834
E-mail: Tawana.owens@kingthompson.com
Read my reviews on RealSatisfied
Tawana joins the team, adding her 13+ years experience. Her focus has been urban properties throughout the Columbus area; Urban redevelopment & consulting. These efforts have contributed greatly to building & re-building neighborhoods. You can say Urban Renewal & historic preservation are her specialties. 
Tawana's career both in real estate & prior have fostered her strong customer service skills. With the support of #teamMJ, Tawana remains strongly positioned to help you accomplish anything. 
Professional Services
Luxury Market- Coldwell Banker International Previews
Locally providing

exceptional

service to clients in the price range exceeding

$500,000.00
Buyer Assitance
First Time Homebuyer assistance
Move-Up Buyers
Life Change Buyers

Divorce/Separation
Relocation
SMARTsizing Buyers
Estates / Probate 
Seller Assistance 
Life Change Sellers

Divorce/Separation

Relocation


Distressed Sales/Pre-Foreclosure

Traditional Sales
 Community Involvement
Current 
City of Columbus- Board of Zoning Adjustment, Board Member
Columbus Board of REALTORS- Board of Directors
Ohio Association of REALTORS- Board of Directors
National Association of REALTORS- Federal Political Coordinator
                                                               Federal Taxation Committee
Past
Columbus Realtors Foundation Fund Scholarship Committee- Chairman
Columbus Realtors Foundation Fund Advisory Board- Board Member
Bexley Eastmoor Berwick Realty Association- PRESIDENT

Gentry Landing Condominium Association-PAST PRESIDENT
Business Philosophy

LISTEN, and understand my clients needs.
Provide information, so that YOU, the client can make the best decision possible.
PROFESSIONAL service allows you to have the best representation.


Vision
My goal is to help anyone who's interested in realizing the American Dream of Homeownership.  Helping to build neighborhoods one homeowner at a time.  Development, and re-development of neglected structures & neighborhoods.  Join me in helping to BUILD Central Ohio...


Technical Skills
Cutting Edge technology that assists in making your real estate related endeavors a reality. 
Extensive experience in Social Media marketing. 
Extensive experience with mobile marketing technology & programming

Testimonials
"In November of 2008, we decided to make Michael Jones our realtor of choice for the listing of our home. He worked closely with us on assessing the value of our home and determining what updates needed to be done to make our house show worthy. Once we had done our part, Michael put together an aggressive marketing strategy to make sure that information about our home was successfully reaching potential buyers. He developed a website specifically for our house, mailed out a countless postcards, successfully conducted several open houses, and actively participated in several showings. He even established a separate website that allowed us to instantly read and react to the feedback of prospective buyers who had visited our home.

However, Michael proved to be most instrumental once we had actually received an offer. He was extremely knowledgeable about our market and a fierce negotiator. He understood what our goals were financially and made sure that we received the best price for our home.

We were so thrilled with his performance that we immediately asked him to represent us again in the purchase of our next home. Once again, Michael performed like a star. He honestly assessed every potential home that we saw, telling us the pros and cons of each, and provided pertinent background information regarding the neighborhood, school district, and taxes.

We can proudly say, that Michael helped us to find our dream home. Once we found our house, he helped manage the closing for the sale of our old house within a few days of the closing of the purchase of our new house. He even went so far as to refer us to local movers and coordinate everything so that we could move directly from one house to the other, without ever having to pay for storage or any overnight stay at a hotel.

Needless to say, we highly recommend Michael! His passion and professionalism are second to none. If you are looking for a realtor in Columbus, you will be hard pressed to find someone with more passion, professionalism, honesty, and integrity than Michael Jones."

Tann Family- GERMAN VILLAGE
USAA Certified Agents
Coldwell Banker PREVIEWS Property Specialist
Coldwell Banker International Quality Service Award - 
Coldwell Banker International Presidents Sales Award - 
Columbus Board of Realtors Multi-Million Dollar Producer - 
Ohio Association of Realtors Presidents Sales Award - 
Sold
Listings
Reynoldsburg, OH
beds
baths
New Albany, OH
beds
baths
Coldwell Banker King Thompson
175 S 3rd Street Suite 100
Columbus, OH
43215-5066